Garden tools Farnborough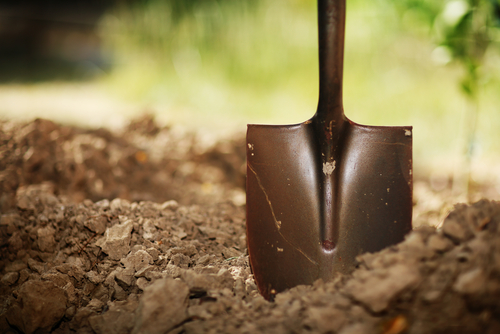 Looking for great garden tools near Farnborough? Look no further. At Conkers Garden Centre, we give special attention to beefing up our inventory of gardening tools. We know every gardener has their own preferences and so you will always find our stock packed with more options than you will choose on any given day.
Our range of garden tools near Farnborough
We make sure our stock of handy gardening tools has a useful instrument for any exercise a gardener may want to attempt in the bedding. This is why we have all the garden tools that would go in a basic gardening kit as well as most other advanced instruments specialist gardeners may be looking for. Our product range for gardening tools is vast and only a few most popular ones are listed below:
Digging Spade: The first tool every gardener goes to before starting new plantation. With a good spade in your hands, you can do the necessary upturning of the soil fast. If they are made of easy-to-clean materials, that is a big plus.
Dutch Hoe: Keeping your plot weed-free is a struggle but also a necessity. With a decent Dutch hoe in hand, you can hoe out weeds and their seedlings regularly to achieve best results.
Garden Fork: If you are working on a plot riddled with stones, need to mix that new bag of compost with the soil, or need to weed a large section of the garden, a garden fork is the go-to gardening tool for you.
Hand Trowel: We have a number of sizes and shapes of hand trowels among our stock of gardening tools near Farnborough. They come in very handy during planting of bulbs and moving seedlings to new beddings.
Rake: Rakes have a lot of uses and are definitely among the gardening essentials in any English garden. They are used for raking seedbeds for a new crop in spring, keeping your soil levels even during the hot season, and easily collecting falling leaves in the dry season among other things.
Secateurs: Pruning and dead-heading are crucial exercises in gardening. A pair of good quality secateurs can fit in your back pocket easily and do the job without any fuss.
Watering Cans: Proper watering of the plant is definitely one of the most important parts of planting anything. We keep our stocks of watering cans in gardening tools near Farnborough packed with different sizes and shapes to fit every customer's needs.
Weeding Fork: This gardening tool is specially designed to weed crops when the plants have bloomed and manoeuvring between them becomes tricky.
Wheelbarrow: You cannot plan to carry everything you need in – or out of – the garden with your bare hands. A solid wheelbarrow is a life saver every serious gardener relies on.
Get your gardening hand tools from Conkers Garden Centre
Getting your gardening hand tools from our stores will bring you a number of benefits you cannot expect from a small hardware store. The first of these benefits would be getting your hands on the right tools. We maintain a large variety of products to satisfy gardeners with every known style. So, when customers visit us for their gardening tools, they never leave disappointed. Whether you need a border spade to outline your soil, specialised rakes for clearing debris or evening the seedbed, loppers for pruning or a bowsaw for that tough cookie, or bulb planters, we have it all and then some. Make sure to also check out garden tips, for advice on looking after your garden tools, for example.
Getting the right gardening tool specs
When it comes to using gardening tools, getting the right sizes matters a lot. For instance, you cannot really think you could ask a neighbour for their garden fork when you have to bend halfway to make it work properly, and would they even be able to give it to you every time you needed it? The smart thing to do is to make your own set of hand tools that you know you will need in your garden.
Talk to an expert
If you are entirely new to gardening, do not feel dazed when you come across our endless displays of garden tools near Farnborough. Instead, talk to one of our staff members and they will be happy to guide you to the ideal products. Additionally, you can find anything to protect your garden from pests, diseases and the cold in our garden centre.
Get in touch with your queries or better yet visit us any day of the week. You will be glad you made the trip.