Tea room Hampshire
The River Bank Tea Room in Hampshire's very own Conkers Garden Centre is a great place to spend a couple of hours for breakfast or a business or personal meeting over tea. You can also bring the family for an eat-out on a Sunday because we have a special children's menu to make sure they feel good eating in our team room.
Our service at the River Bank tea room in Hampshire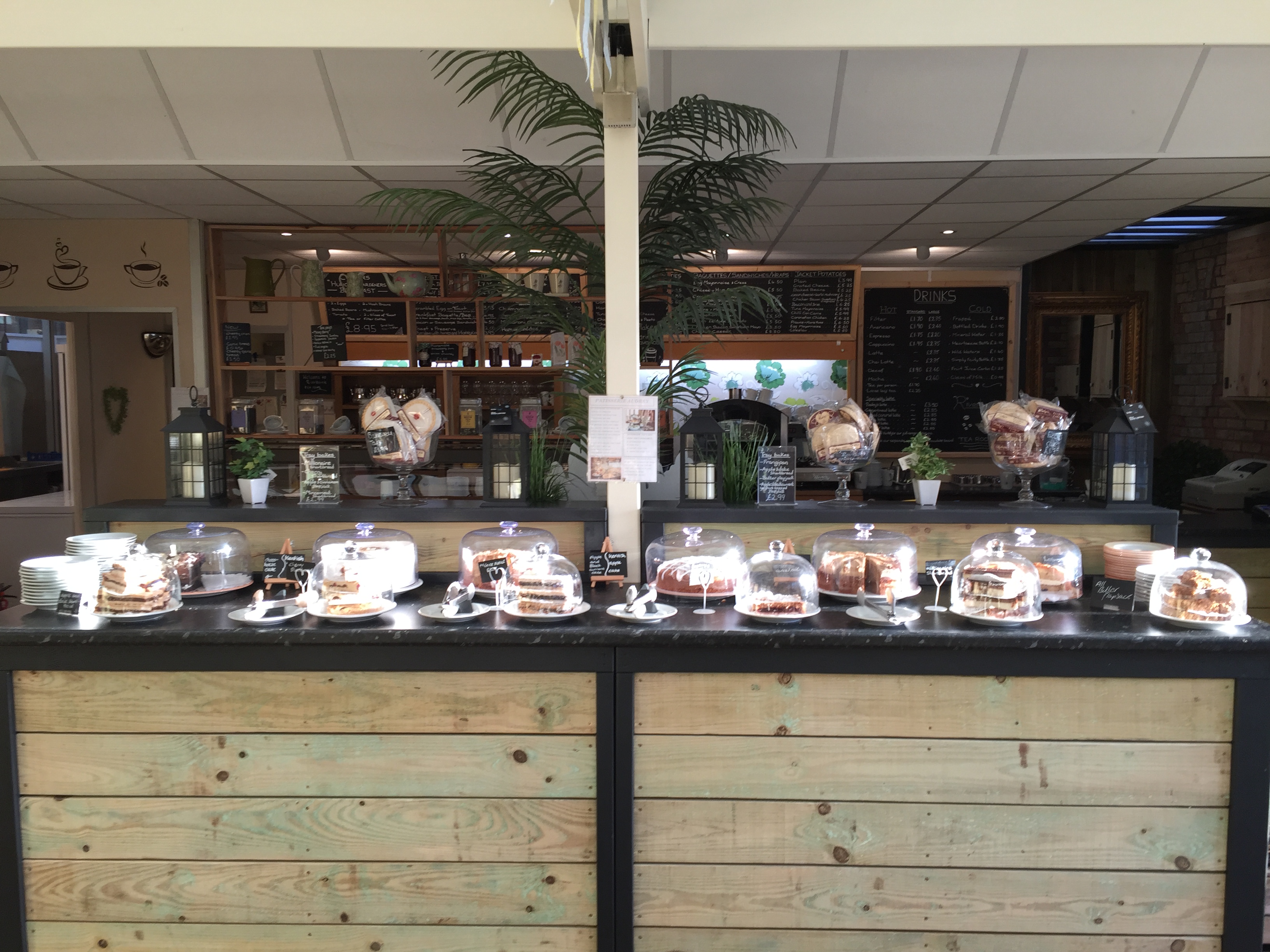 The menu we have developed for the tea room is packed with nutrition, flavours, and ample portions. There is plenty to choose from for each of our services with mostly home-grown ingredients and the rest bought from local farmers, growers, and producers. So, while we have a lot to offer you in the menu, all of it comes with the promise of organic growth. Our daily services at the River Bank Tea Room include the following:
Breakfast: Loaded with traditional English options, the breakfast menu in our tea room in Hampshire is a real treat for the customers. Available between 9:30 am and 11:30 am, the breakfast is served hot and comes with extreme satisfaction of a hot cup of tea.
Light Bites: The light bites menu is the longest and comes packed with a dizzying number of options. We have Panini's, Ciabatta bread and toasties in 9 different flavours. Our filled baguettes, sandwiches and wraps (with gluten-free option) have 10 flavours to choose from. Even the salads and jacket potatoes we serve come with 11 and 4 options respectively.
Afternoon Tea: When it comes to afternoon tea, you have the cream tea option that comes with a hot pot of tea served with scone, strawberry jam, and clotted cream. You can also choose the afternoon tea option, which comes with all of the above and sandwiches. Lastly, you should definitely try out high tea option, which comes with an assortment of cakes with all the rest of it.
Children's Menu: To satisfy the hunger of our little guests, we have a special menu that includes a number of options full of flavours and nutrition.
The theme & ambience of our café in Conkers Garden Centre
With our recent remodel for the River Bank Tea Room in Hampshire, we have brought in the theme of our neighbouring River Lyde in our interiors. A walk-through display of our many kinds of cakes, unpolished wooden tables, and wall art are things our new look gets most complimented for.
The ambience in the tea room is relaxing though bright. We let in a lot of light so you do not feel you are eating in an enclosed space. The tables are set to allow privacy without over-emphasis on it, and we avoid playing any music unless a solitary guest requests a local number.
Putting customer service on top
Customer service is definitely on the top of our mind at the River Bank Tea Room in Hampshire. We serve best quality food with home- or locally-grown ingredients and make sure our guests get the same taste in every pot of tea and every slice of cake. Our friendly staff waits on the guests patiently and provides polite suggestions for the perfect order. We also like to know if any of our guests have any certain allergies so that we make sure their visits to the tea room always see them leaving with a smile.
The daily specials board
Depending on the local produce and home-grown ingredients available, we keep our daily specials board packed with exciting old and new recipes for the guests. When you are over, we recommend that you try one of the day's specials. The recipes complement our standard menu and can be ordered with or without the items within.
Visit the River Bank Tea Room in Hampshire for a relaxing afternoon and some delicious tea and confectioneries.
More than a tea room
Conkers offers much more than a tea room as it is also a garden centre, for all your plants, plant protection issues, garden tools and pet supplies, Conkers is your go to place. We also stock a wide range of homeware products.